Our experienced team can provide fresh insights into EV conversion projects based on our extensive automotive OEM industry and electric vehicle conversion experience. To discuss any electric car conversion project please contact us.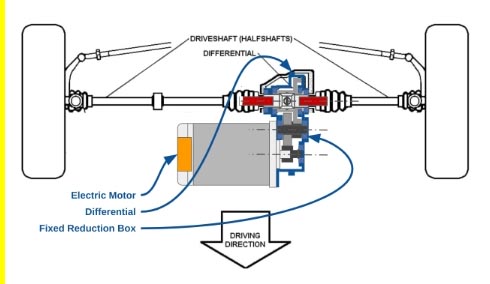 EV Conversion Consulting
We can assist in all topics relating to EV conversions or EV projects
Understanding the conversion process;
Vehicle performance and specification studies;
Battery pack sizing, motor selection, range estimates;
Parts costing and sourcing;
Component engineering studies and CAD support;
Packaging studies for custom electric conversions.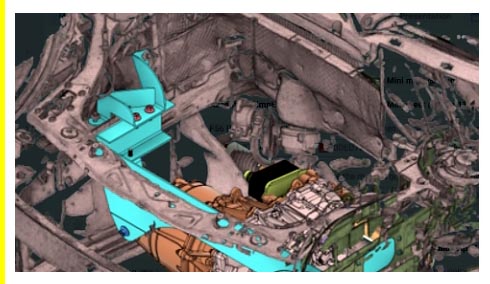 3D Vehicle Scanning
We offer 3D scanning services of engine bay, boot, interior spaces, under-body and gearbox or exhaust tunnel.
Scans are provided as STL for import into your CAD system. Scans can be used to check layout and fitment of battery modules, motor and other electrification components.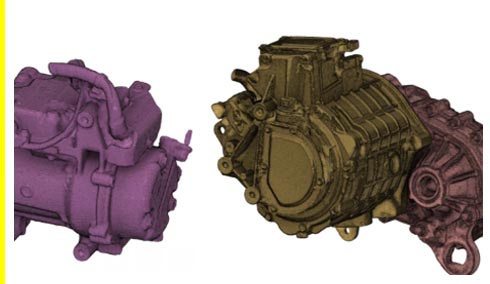 3D Component Scanning
3D Scanning of medium to large sized EV components such as motors, chargers or electric compressors.
Component scans, provided as STL file for import into your CAD model, can be used for more comprehensive design studies in the CAD environment, so the packaging of all major components are resolved prior to starting your build.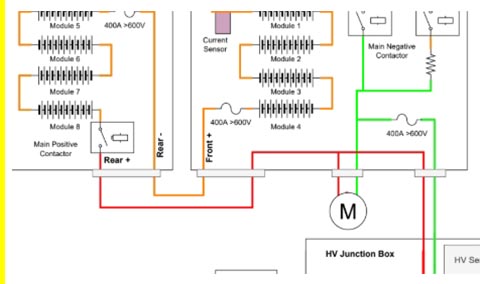 EV Electric Layout Design
We can provide extensive design and specification packs of electrical systems for custom EV conversions including battery pack design, HV (High Voltage) system layout, charging and DC:DC converter, low voltage systems, BMS (Battery Management System).
EV Build Support
We also offer end to end EV Build consulting, support and diagnostic services.
If you are looking for assistance in solving packaging, electric, electronic or integration challenges on your EV build we can help you get your EV conversion project completed.
Cloud Consulting
Are you looking to increase efficiency and simplify IT systems in your EV conversion company?
From email, documents, file storage, team collaboration and data sharing to BOM management and electrical layout documentation, we can assist with reliable, secure, scalable and cost effective solutions.